Music Publishers Choose Lawsuits Over Progress At Annual Trade Meeting
It's litigation over innovation once again as NMPA President David Israelite says his organization will continue to sue for infringements with the Department of Homeland Security as their ad hoc enforcer. Improvements in licensing technology, which would suppress infringement, can wait. With this agenda, will the NMPA throw content/tech relations back to the early 2000s?
Moses Avalon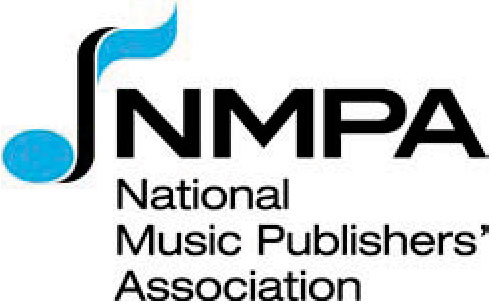 This year's National Music Publisher's Association (NMPA) board meeting/conference on June 11th, 2011 was a subdued and somewhat bitter event. Stationed at the New York Marriott Marquis hotel in Times Square, Manhattan, about 700 key members of the US music publishing industry gathered to be briefed on the year's events and challenges for the future.
NMPA president, David Israelite presided. A polished speech-maker and former member of the Department of Justice, Israelite informed his minions of many things the organization is doing to narrow the disproportionate gap between the amount of revenue record labels receive and the amount music publishers receive in volume licensing deals for the newer cloud locker services. (So far, labels are getting between 50%-35% while publishers get only 10-12%)
This ongoing civil war in the music trade has, in the past, held up negotiations with web-based music services as each side jockeys for larger cuts of revenue. Publishers claim the importance of the underlying composition (which they control) is of equal import to the master recording, controlled by labels. Labels, of course, assert that their substantial investment in both the recording and the artist is senior in driving the market, and therefore, feel entitled to a lion's share.
NEW SUITS OLD GAS
But what struck me most was Israelite's announcement: that although the $100 annual NMPA dues would not be increasing, Israelite did ask members, to volunteer to "invest" in the NMPA's litigation efforts to recover lost income from illegal P2P file sharing and piracy. In-between the lines of his "request" was the direct implication that the organization will be making note of all who are not helpful in this effort.
Much like the RIAA, the NMPA would benefit from new legislation and government efforts to control illegal distribution of music. Israelite's request was not unexpected, but for a former DOJ employee to categorize contributions to a legal/lobbying fund, as an "investment" might attract the ire of the SEC, who regulates public and private offerings.
Israelite's speech was followed by a key note address by John Morton of the Department of Homeland Security, who claimed, "not enough is being done to prevent theft," and pledged that the Fed would continue to "seize websites."
ONE STEP FORWARD, TWO STEPS BACK
The roughly two hours of speeches mostly outlined plans for defensive legal action against infringers and facilitators thereof, but not one word was spoken about progress.
For example, the much needed global database of songs and authors, which was a key subject at NARM legal panels, and which would expedite payments to songwriters from new digital revenue streams, was absent. Most experts agree that this database is an essential step towards "one-click" licensing; the lack of which, it is believed, encourages infringement and creates barriers for much needed revenue.
Creation of such a database would be impossible without the leadership of the NMPA. Yet, despite much talk around the industry's water coolers, neither Israelite or any other speakers that day mentioned a single word regarding its progress.
This apparent bias of the NMPA toward litigation rather than innovation left me wondering, "Haven't they learned anything from their sister group, the RIAA, about how to best deal with the changing landscape?"
Following the keynote addresses singer/songwriter, Richard Marx received his NMPA Icon award. He blessed us with three acoustic songs and a charmingly self-deprecating story of how he was profiled for a body search while boarding the plane earlier that day. (I could not help but wonder how many in the audience would question the veracity of his story by presuming that celebrities flying first class are exempt from such episodes.)
After the award, the delegates made a bee-line for the open bar and the lavish buffet strewn with expensive cheeses and crudités. I was no exception but I might have been the only one with these thoughts: "No wonder the world thinks the music business is rife with fools. We keep repeating mistakes while expecting new results.  Then we celebrate mediocrity and dine in extravagance while we eat our young."
Still, it beats working for a living.
Mo out.
8 responses to "Music Publishers Choose Lawsuits Over Progress At Annual Trade Meeting"